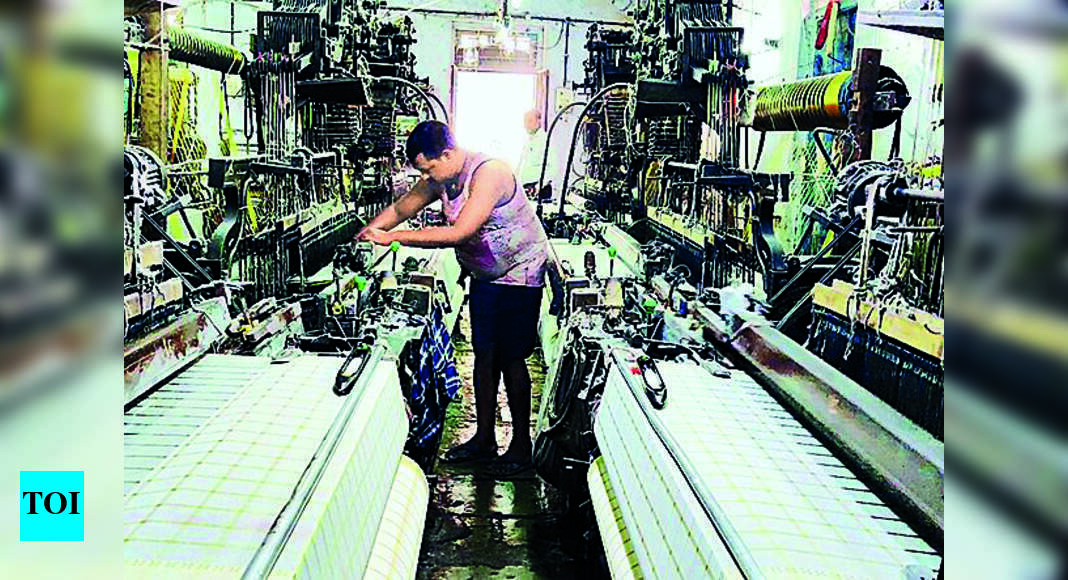 Tn Powerloom Production Cut To Harm Guj's Textile Industry | Ahmedabad News
Ahmedabad: Already reeling from rising cotton prices, Gujarat's textile industry now faces a new challenge. Looms in Tamil Nadu have decided to cut production by 50% due to high cotton yarn prices and a drop in demand. To make matters worse, garment units in Tirupur district of TN have declared a strike from May 16-21 to protest rising cotton yarn prices. This will have a negative impact on spinning and textile processing units in Gujarat.
"Demand in retail has plummeted. Gray fabric orders are also down. We therefore cannot pass on the price increase. From Thursday, around 2.5 lakh looms cut production by 50% for 15 days. This will have an impact on the processing houses in Ahmedabad as we send about 1 crore meters of gray fabric to Ahmedabad daily for processing," said K Murugeshan, mentor of Tamil Nadu Textile Entrepreneurs Association.
Former Chairman of Powerloom Development & Export Promotion Council Bharat, Chhajer said, "In South India, yarn prices are decided every month. Yarn prices have been increased by Rs 40 per kg for the month of May. The decision to reduce production by power loom players in South India will have an impact on our spinning and converting industry. A decline in production will also hurt exports. Currently we are not getting large export orders as buyers are cautious and not buying larger quantities at higher rates. »
"Spinners and weavers are unable to absorb the sharp rise in cotton prices. The entire value chain is under pressure. The arrival of gray fabrics has decreased by 50% in the last 15 days and we foresee major difficulties ahead," said the manager of a large textile processing company.
Cotton prices have doubled in about a year. This created a working capital problem for the textile industry. Industry sources say that although duties on cotton imports have been removed, prices have not been lowered. There are no signs of falling prices until September when a new crop will start arriving, sources added.
Chhajer said the Center should temporarily ban cotton yarn and cotton export so that local market supply can improve. He also said the hoarding of cotton stocks should be stopped.