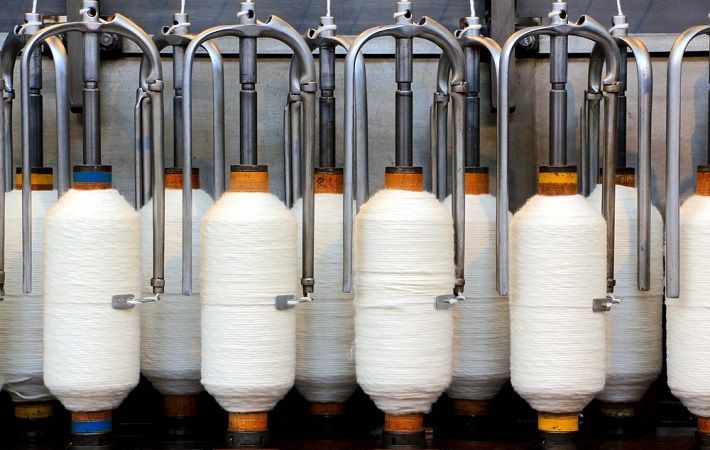 Textile industry organizers are going digital to develop the circular economy
Through their own projects and together through industry-wide pre-competitive collaboration, textile industry companies such as Accelerating Circularity, Fashion for Good, Global Fashion Agenda's Circular Fashion Partnership, Reverse Resources, SMART and WRAP support the scaling of digital solutions to create the infrastructure for
textile recycling.
Reverse Resources launches such a platform for collectors, sorters and pre-processors – its aim is to facilitate textile-to-textile recycling. The Reverse Resources platform will now be able to host information about collectors, sorters, pre-processors, locations, services and volumes. The tool is designed to be open access, allowing actors in the circular system to find the services required.
Reverse Resource's initial digital platform made significant strides in the post-industrial textile waste industry by connecting recyclers to manufacturer information to increase transparency of post-industrial material availability, leading to a more great circularity. The expanded digital platform will develop information on the availability and access to post-consumer materials for all industry players.
Through their own projects and together through industry-wide pre-competitive collaboration, textile industry companies such as Accelerating Circularity, Fashion for Good, Global Fashion Agenda's Circular Fashion Partnership, Reverse Resources, SMART and WRAP are supporting the scaling of digital solutions to create textile recycling infrastructure.
"Reverse Resources is a textile and post-consumer waste tracking and trading platform, providing 360 degree transparency of waste streams. We match supply and demand, remove market barriers, shorten supply chains, increasing value along the way. " noted Ann Runnel, Founder and CEO of Reverse Resources. "Our mission is to help reduce the cost of recycling to support scaling the circular economy. The more industry members who participate, the more economies of scale we can create. "
The platform is being tested with several major collectors, sorters and pre-processors who have participated in the Accelerating Circularity Project Europe, Global Fashion Agenda's Circular Fashion Partnership in Bangladesh and Fashion for Good's Sorting for Circularity India project. Ultimately, the platform's goal is to more efficiently and economically enable the recycling of the estimated 17 million tons in the United States and 5 million tons in Europe of post-consumer waste that goes annually in landfills, Reverse Resources said in a press release. Release.
"Over the past two years, Global Fashion Agenda has worked closely with Reverse Resources to engage global brands, manufacturers in Bangladesh and recyclers to develop the platform for post-industrial textile waste. A key unlock of circular fashion systems is to increase transparency and traceability of waste feedstocks and match waste types to recycling solutions," said Federica Marchionni, CEO, Global Fashion Agenda.
"This is one of the first of many open source digital tools that we hope to see in the market and that will enable the industry to move towards its circularity goals. The industry needs the information that will be housed on the platform, about available services and materials regarding post-consumer textiles available for textile-to-textile recycling," said Karla Magruder, Founder and President of Accelerating Circularity.
"To achieve circularity, we must collectively develop innovative business models, which require new digital systems, new infrastructures and new collaborations. We are all aligned with the same goal of getting things done. So it makes sense to work together to facilitate this through collaborative technology platforms," mentioned Katrin Ley, Managing Director, Fashion for Good.
"WRAP is delighted to support the development of this platform through our links with the UK textile reuse and recycling sector. Digital platforms will create the transparency needed for a more circular textile industry. Circularity is key to WRAP's new voluntary agreement for a more sustainable textile industry, Textiles 2030, so this collaboration is timely," said Cat Salvidge, Sustainable Textile Specialist, WRAP.
Fibre2Fashion (RR) Press Office