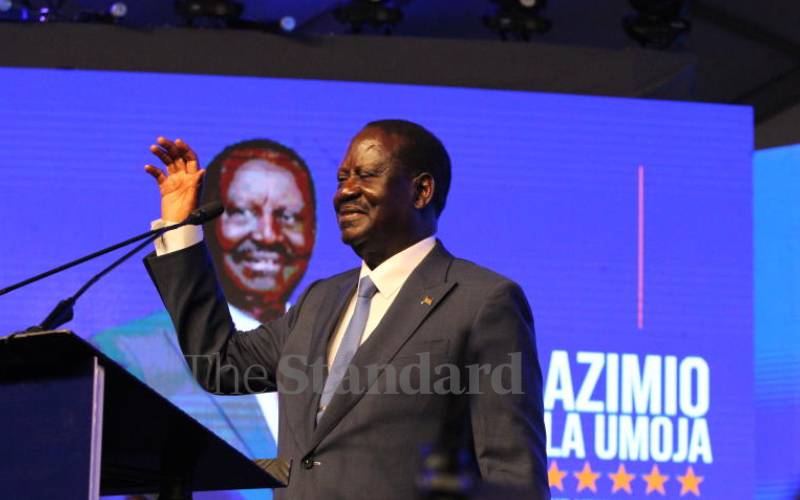 Raila Odinga's plan to revive the textile industry divides opinion
Azimio presidential candidate Raila Odinga's plan to revive the textile industry by limiting the import of second-hand clothes has sparked a storm.
Launching his manifesto in Nairobi on Monday, Raila promised to promote cotton cultivation and revive textile factories, suggesting the industry has collapsed due to the importation of cotton. mitumba clothes.
"We are going to reintroduce the cultivation of cotton in large numbers. We are going to move to primary production so that our people who import mitumba can have good products to sell here," the head of ODM said.
"I'm saying we're not moving anyone into bankruptcy. We will ensure that those who import mitumba are the first to market the products that will be produced here. We are going to get the cotton, gin it here, spin it here and make finished products here," he said.
But that statement drew mixed reactions.
Some supporters of Vice President William Ruto claimed the move would kill mitumba's business.
Economist David Ndii, a supporter of Ruto, said the plan to cut the import of second-hand clothes was "misguided economic nationalism".
"The mitumba debate is important because it is fundamentally about freedom and class. People dress to express themselves, to look and feel good. Many wear mitumba, not because they can't afford new clothes, but to wear fashion brands they can't afford or find new ones. said Ndii.
"They have the right, and no politician has the right, to bridle their style with misguided economic nationalism.
Ndii disconnected mitumba with the death of the local textile industry. On the contrary, he said, they offered the public a solution.
"Back in the heyday of Kicomi, Rivatex, Raymonds suits and Deacons… the only decent clothes most kids had were school uniforms. The wazees in the village wore clothes so patched that you couldn't make out the original color," he said.
But Fred Rabong'o, a Raila supporter, believes the Azimio candidate has the right idea to revitalize the textile industry. "We have factories that are idling. There was a whole cotton industry that no longer exists and needs to be revived," Rabong'o said.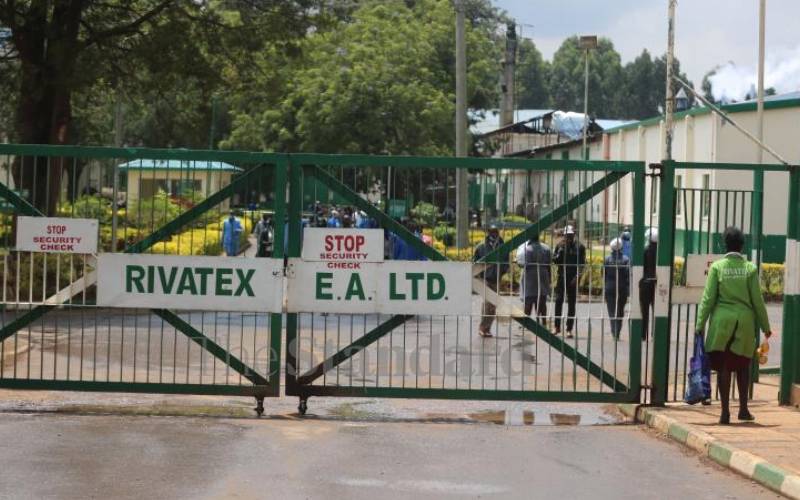 He further said that Raila's remarks were deliberately taken out of context and twisted as a political tactic.
"What he said is that no one will be unemployed. Existing mitumba traders will be given priority to sell locally made textiles," he said.
Although he had mixed opinions, the pledge to reduce the importation of textiles from abroad to stimulate the growth of local textile industries was one that Ruto also made.
Ruto told a rally earlier this year that the country should stop relying on textile imports so local industry can thrive. "We import everything: clothes, shoes, chairs, we will stop to have all wood products made locally to end poverty and provide jobs for young people," Ruto said.
Yesterday, the head of ODM clarified his statement at a meeting of the Kenya National Chamber of Commerce and Industry yesterday. He acknowledged that mitumba was creating jobs and that he was not there to kill the business.
"So when I was talking about mitumba yesterday, I didn't say I was going to kill mitumba's business. No. We're going to promote it because that's where the production starts. We don't put anyone out of business. We will ensure that those who import mitumba are the first to market products that will be made here in this country," he said.
The import ban on second-hand clothes is one the country has played with before.
In 2015, Kenya, alongside other countries in the East African region, proposed to ban second-hand clothes, bags and shoes to promote the textile and leather industries of the region. region.
In 2017, President Uhuru Kenyatta launched an initiative in export processing zones to sell locally made clothing to Kenyans.