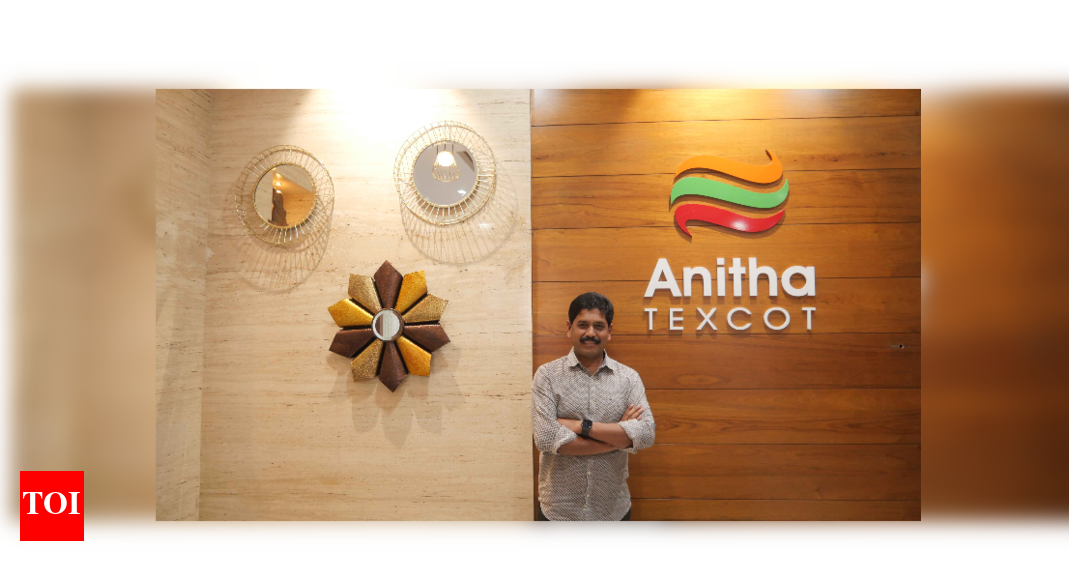 An evolution in the textile industry
Anitha Texcot is a trading company present in the national and global export market for over 15 years. They deal with the world trade in yarns and clothing. As a textile manufacturing unit, they are highly exposed to various sectors of government and serve the needs of large customers. It is a vertically integrated unit comprising spinning, knitting and weaving, dyeing and compacting, printing and embroidery and tailoring. The factory is equipped with the latest technology in the field of garment manufacturing and is able to quickly produce and deliver quality garments to our customers. Anitha Texcot specializes in manufacturing for mid to high-end markets and has helped establish brands for local and international markets, and they also source and distribute clothing for government projects. Anitha Texcot's annual turnover has been achieved at around Rs 250 crore.
Mr. A. Chandrasekaran, affectionately known as Anitha Sekar was born in a very small village called Ellapalayam near Dharapuram. Tirupur just after leaving 10th grade. His father gave him 50 rupees when he came to Tirupur in 1989. Unaware of what running a business was, he was very dedicated to his work during his time there. His demonstration of commitment was at that level where he would be the first person to walk in the morning to work and the last to leave. He did this for precisely 10 years and there was no 1 day absence in his mandate. He believed in "Doing the best will give the best" and this philosophy has won the trust of his boss.
His duties were to be a bellboy at a receptionist. Sometimes buyers only spoke to Mr. Chandrasekaran because he made sure to get the job done. Due to unforeseen circumstances, his former employer had to close his business, which allowed him to start his small business enterprise. He has built his team one by one since its inception in 1998 for 11 long years.
With the boom of 2011, Anitha Texcot made her mark in Tirupur. His business grew so much that he was able to lend the wire on credit to his buyers, and manufacturers flocked to them for more business.
Anitha Texcot India Pvt. Ltd became a part of the government projects and with its relation to the ministry it started to manufacture baby and child products which were sent to all government subsidized hospitals. His list has grown from the government of Tamil Nadu to Andhra Pradesh, Telangana, Maharashtra, Orissa and more. Mr. Sekar has always been known to take calculated risks. He even offered plans to survive and support the pandemic and continued to operate at a faster pace. Anitha Texcot started making PPE kits and 3-ply masks, which was the need of the hour. In just 2 years during the pandemic, its revenue has doubled from 200+ crore to 450+ crore.
He also preaches that he didn't have a great vision when he started but did his best and that God will do the rest, which is what we believed.
Mr.sekar wants to tell young people that education is important but that practical knowledge and the application of education are all the more the secret of success. He recommends everyone to do their best and he believes that you can't do it all alone, so pick and appoint the right person at the right time for the right job, which allows all of this to happen in business and that's the summary of his whole life.
Disclaimer: Content produced by Anitha Texcot